Case Study
Using AMP to Turn Traffic Into Leads
The Background
Manly Chinese Massage Centre is a remedial therapy massage clinic owned and operated out of Manly Beach, NSW. Set in the heart of one of the most iconic suburbs in the state, the centre attracts customers from all over northern Sydney by providing exceptional remedial massage services based on a deep understanding of the techniques of traditional Chinese massage. Prior to the setting of this case study the owner, Allison, had an existing site that with us that did not host an accelerated mobile page (AMP) but was still performing admirably.
The Aim
Early in 2018 Allison inquired about the possibility of improving their site to encourage more custom via the company's digital presence. Looking at the traffic from our server insights we identified that the website was getting a generous amount of mobile traffic but the loading time and ranking of our page were starting to be trumped by the modern mobile technologies being deployed by competing sites in the area.
We began to look into the ways we might improve Manly Chinese Massage Centre's compatibility on mobile. While our existing format adjusted well to the technology the recent release of Google AMP code could allow us to gain better ranking for Manly Chinese Massage Centre's keywords on mobile searches and decrease loading times to a fraction of what they previously were.
The Method
As our prototype website package was built to incorporate AMP code we decided that simply upgrading Manly Chinese Massage Centre's site to the new design was the best course of action. As Allison was happy with the current formatting of the site we replicated the visuals of their existing page while adding the numerous new features available on the current design. As the accelerated mobile page revision was built independent of the existing site the transition of deployment was seamless and nearly unnoticeable.
The Data
Prior to the AMP deployment Manly Chinese Massage Centre was receiving a relatively good amount of traffic, averaging 176 hits a day in the month of January. As with all major updates to sites dependent on organic views, Manly Chinese Massage Centre took a slight down turn after the installation of the AMP code while Google took time to adjust to the changes. We monitored this slight down turn in traffic to outline the difference in growth over time due to AMP code-validity as shown below.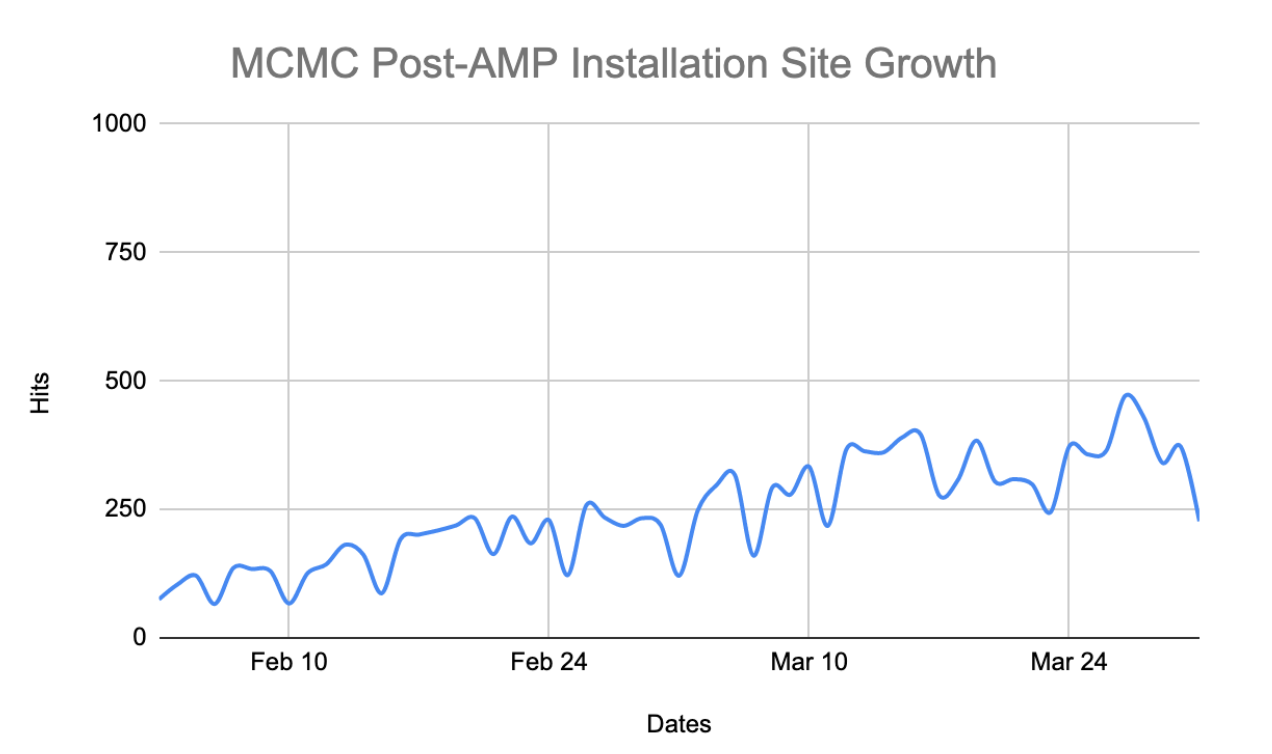 During April 2018 we re-evaluated server traffic to compare the difference between January and April on Manly Chinese Massage Centre's website. As is noted by the average hits, traffic nearly reached an average of 3x the previous amount on mobile devices. While the deployment of our AMP site was designed purely to improve results on mobile devices our servers also indicated a great increase in traffic from desktops due to the improved ranking as a result of improved load times and a newly-optimised design.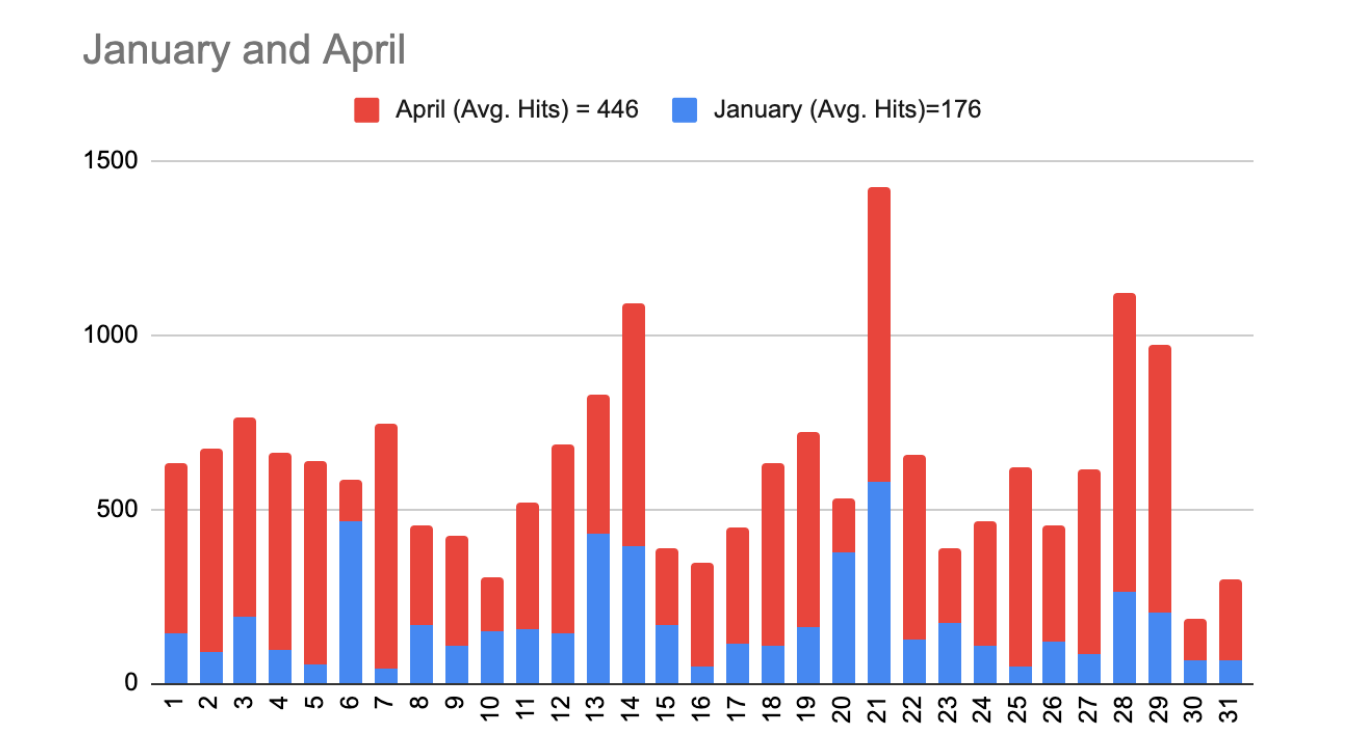 The Results
Our data indicates that Manly Chinese Massage Centre benefited generously from the installation of a Jetpak on their website. The enhanced ranking on mobile devices resulted in a huge upturn in mobile traffic in the succeeding months and the improved loading speeds resulted in a greater conversion rate of customers.
The Conclusion
As is to be expected with major site changes, Manly Chinese Massage Centre's website traffic took a mild drop post-installation of their accelerated mobile page however, over time the results clearly indicated that the benefits of orientating your site for mobile traffic will tremendously increase ranking, load speeds, and traffic to your site. Especially in an age where over 70% of web traffic is on mobile. Prior to the deployment of our package Manly Chinese Massage Centre average 150 hits a month to their site. A considerable amount of traffic and likely enough to sustain their business however they're business took a considerable upturn since. If you're interested in deploying an accelerated mobile page for your site (note that it doesn't change the existing site. It simply deploys an alternative mobile version for mobile traffic) then you can look at our Jetpak package here. If you want to get an AMP alongside a fresh, new website design our Jetsite package has one incorporated into it.
Key Results
A growth of 300% in mobile traffic over 3 months due to the installation of an Accelerated Mobile Page
Incidental desktop traffic increase due to improved code compliance in accordance to Google
Improved load speeds, ranking, and bounce due to mobile-oriented design